Here are your 2020 nominees for leadership in DPTA:
Candidate for Vice President – Stephen V. Rapposelli, PT, OCS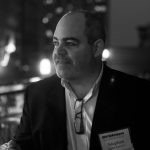 Stephen V. Rapposelli, PT, OCS, received his physical therapy training at Arcadia University, outside of Philadelphia.  He opened Performance Physical Therapy in 1992.   Besides physical therapy services, his practice offers fitness, personal training, massage therapy, and industrial medicine. He is a board certified specialist in Orthopedic Physical Therapy and is President of SportPump,LLC. He is Vice President of the Delaware Physical Therapy Association.  His practice was voted best in the State of Delaware by readers of News Journal, Delaware Today magazine as well as best place to work in Delaware for a small business.
***
Candidate for Treasurer – Todd Cumming, PT, DPT, OCS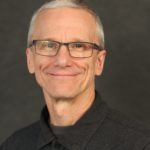 Todd graduated with an MPT from Hahnemann University and his tDPT from the University of Montana. Todd has worked in orthopedic settings in Pennsylvania, Switzerland, and Delaware and currently practices outpatient orthopedics at Bayhealth in Dover. He enjoys using a variety of manual treatment techniques which include dry needling, Maitland, Mulligan, Butler, IPA, and NAIOMT approaches. His two daughters are now through University and working which affords him the time to devote to his profession.
***
Candidate for Chief Delegate – Lynne Sturgill, PT, DPT, OCS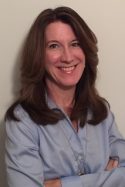 Lynne is a native Delawarean and received her degree in Physical Therapy from the University of Delaware and her transitional Doctorate in Physical Therapy from Widener University.  She is an APTA Board Certified Clinical Specialist in Orthopedics (OCS).  She has been a career-long member of the APTA and has served the DPTA in many roles: Membership Chair, Secretary, Nominating Committee and Alternate Delegate.  She currently serves as Chief Delegate combining her love of Physical Therapy and interest in governance. Lynne is a Clinical Assistant Professor at the Institute for Physical Therapy Education, Widener University. She volunteers at the Chester Community Clinic and maintains her clinical skills working at Performance Physical Therapy.
***
Candidate for Nominating Committee Member –
Adrienne N. Pinckney, PT, DPT, Cert. MDT
My name is Adrienne Pinckney and I am requesting consideration as Nominating Committee Member. I have been a licensed and practicing PT in the state of DE for 16 years. I completed my B.A. in Biological Sciences in 2000 and my Master of Physical Therapy degree in 2003 at the University of Delaware. In 2016 I completed my DPT at Arcadia University. My primary practice area for the past 16 years has been outpatient orthopedics. During my time as a full-time clinician, I also served as Coordinator for Clinical Education, Continuing Education Director, and Physical Therapy Recruiter for the East Division of a large outpatient PT company. I began my career in academia in 2014 as the founding Academic Coordinator of Clinical Education (ACCE) and Assistant Professor at the then developing PTA Program at Cecil College in North East, MD. In 2018 I joined the Academic Clinical Education Team (ACET) at the University of Delaware Physical Therapy Program, where I currently serve as a clinical education coordinator and Assistant Professor of Instruction.
I have been a member of the APTA and DPTA since 2001. Throughout this time I have been a member of the Academy of Orthopedic Physical Therapy and the Academy of Physical Therapy Education, attending multiple APTA and section meetings. Within the past 2 years, I have begun to engage in presentations at the Education Leadership Conference. I look forward to participating in many more educational initiatives at national and section meetings. I am interested in serving as a member of the DPTA Nominating Committee in an effort to promote consistent, quality leadership and membership within the organization. I also welcome the opportunity to enhance professional networking among physical therapy providers throughout the state of Delaware, thereby facilitating the mission and goals of the DPTA.
Elections will begin in a couple weeks and positions will be announced at the beginning of November.