Here are your 2022 nominees for leadership in APTA Delaware:
Candidate for Vice President – David Wilderman, PT, DPT, MS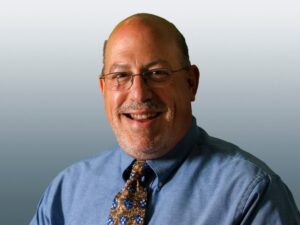 David has been a member of the APTA since 1984. He received his undergraduate degree from the University of Delaware in 1984, MSPT from Beaver College (now Arcadia University) in 1986, and DPT from Boston University in 2006. He spent 15 years in Baltimore, MD, then another 12 years in Shrewsbury, PA where he had a private practice from 2000 to 2011. After relocating back to his home state of DE in 2012, he became a Multi-Site Manager for Physiotherapy Associates, overseeing two clinics in Newark and one in Bear, before re-launching his private practice in Delaware in 2015. David has been active in the MD, PA, and DE PT Associations. He previously served as Secretary of the APTA of DE, and is currently serving as Vice President, as well as being a member of the Events Committee.
"I believe that we have much collaborative work to educate the public on our value. We must also bring reimbursement systems into alignment with the vision projected by our profession. I will continue to advocate for the APTA of DE and help advance our practice in regards to member needs and interests by helping to provide resources that add value to APTA of DE membership."
***
Candidate for Treasurer – OPEN
***
Candidate for Chief Delegate – Lynne Sturgill, PT, DPT, OCS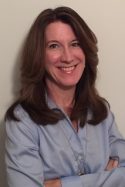 Lynne is a native Delawarean and received her degree in Physical Therapy from the University of Delaware and her transitional Doctorate in Physical Therapy from Widener University. She is an APTA Board Certified Clinical Specialist in Orthopedics (OCS). She has been a career-long member of the APTA and has served the APTA DE in many roles: Membership Chair, Secretary, Nominating Committee and Delegate. She currently serves as Chief Delegate combining her love of the Physical Therapy profession and interest in governance. She would be excited to be elected to a 2nd term to further develop the newer APTA DE delegation and proudly represent our state at the national level as the APTA moves into their next 100 years! Lynne is a Clinical Assistant Professor at the Institute for Physical Therapy Education, Widener University. In addition, she volunteers at the Chester Community Clinic, a pro-bono physical therapy clinic.
***
Candidate for Nominating Committee Member – OPEN

***